<! -- Blog Post -->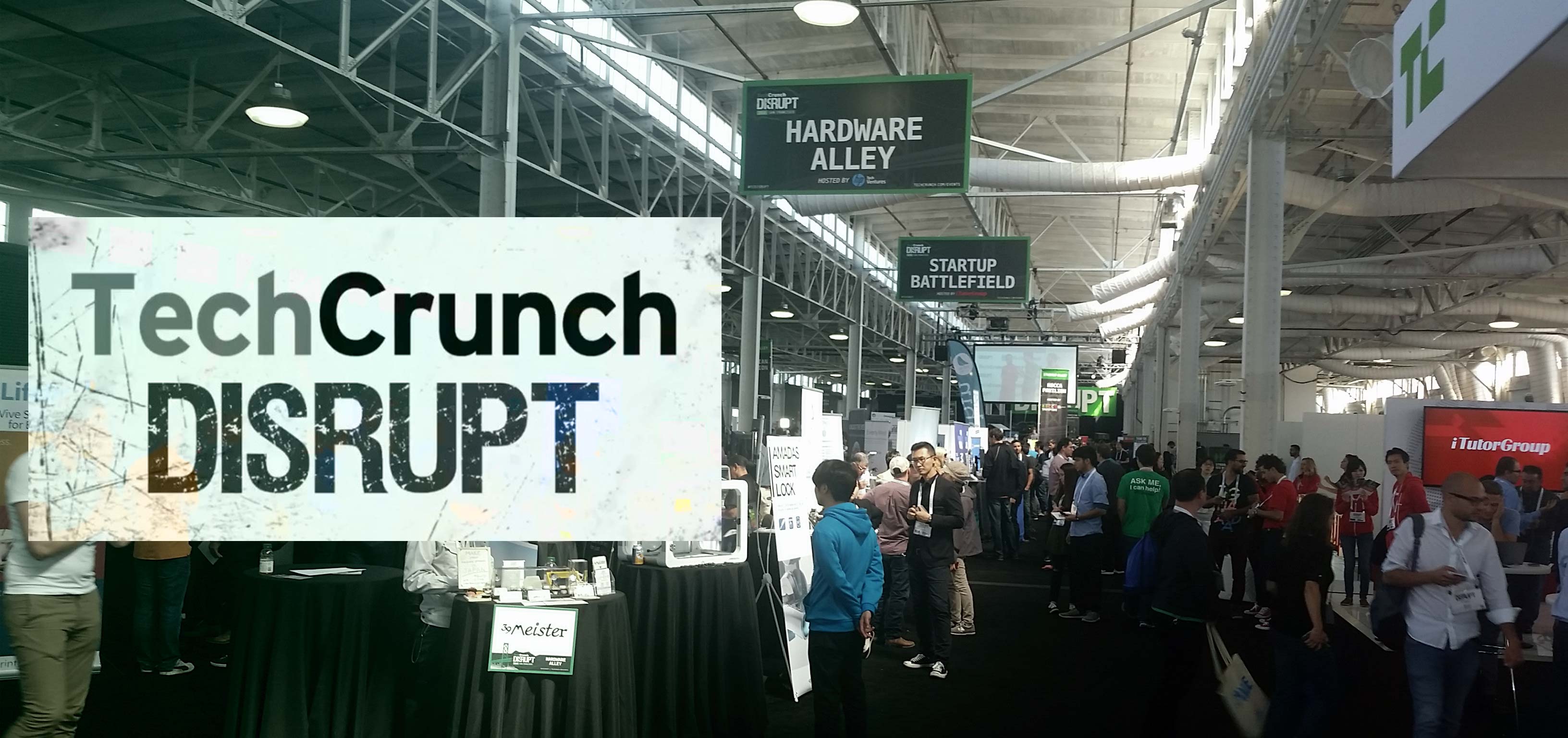 On Startups and Founder Culture
Sep 15, 2016. | By: Lauren Oldja
I spent the last three days drinking the kool-aid LaCroix at TechCrunch Disrupt SF, Silicon Valley's iconic annual gathering of entrepreneurs, hackers, investors, and thought leaders in tech. I feel invincible.
Honestly, going in I didn't know what to expect. Although a surprising number of my friends had never heard of the conference (really?), I've followed news from Disrupt casually in years past. I also have enough experience with "those startup types" to know how comically insular Silicon Valley can be (i.e. another fro-yo delivery app?). I have to say: I was wrong. Time and again, this year's organizers made it clear to even casual observers that this year would be a different type of TC Disrupt.
I wasn't the only one who noticed:
Time and again, the organizers amplified diverse voices and those that ascribe to the idea that the talent pipeline in tech is too narrow and too inefficient:
Moderators asked hard questions and, where necessary, didn't let speakers politely demur:
Even startups got the memo: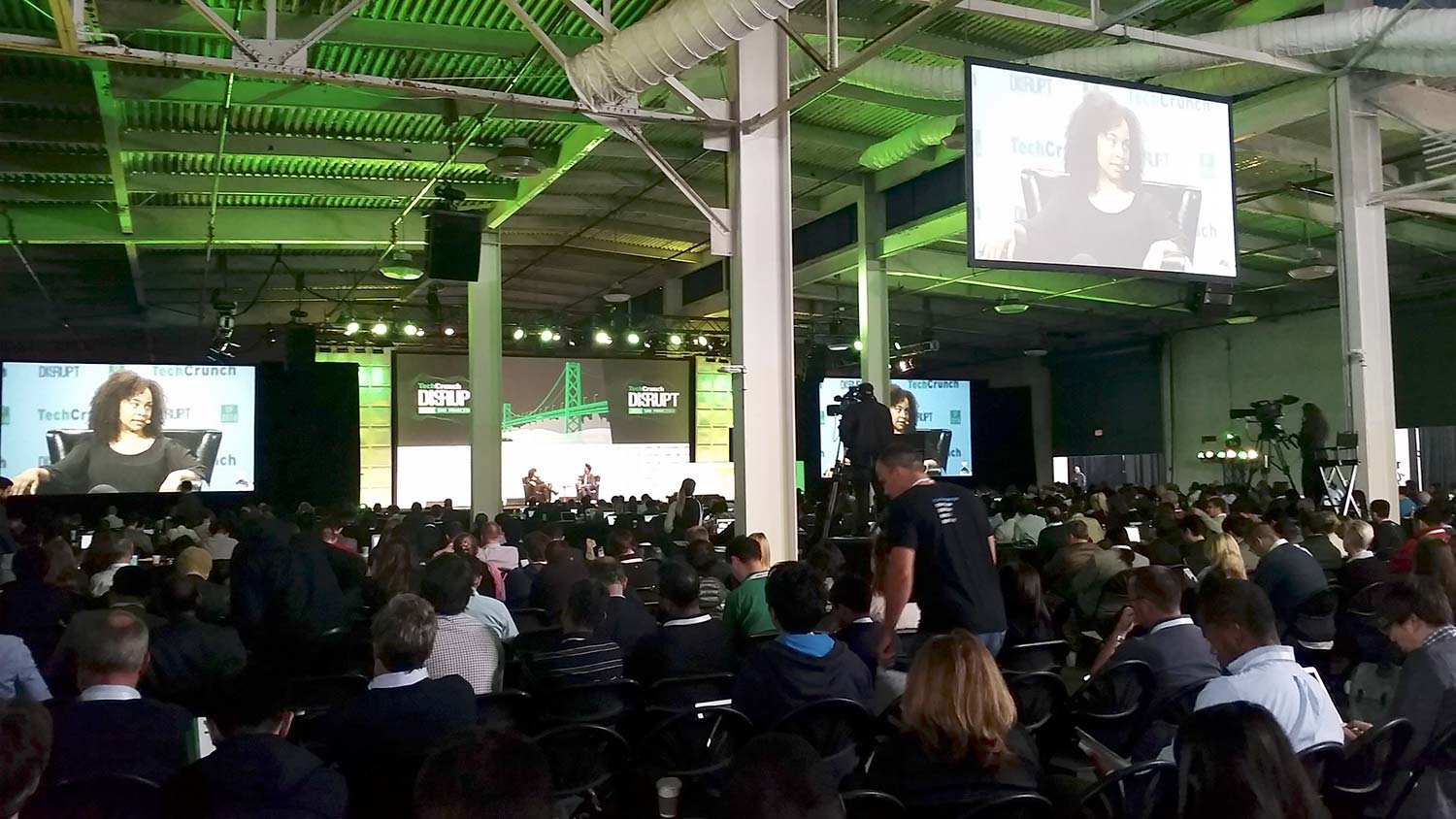 ---
That's not to say that it was all the hard work of fixing systemic societal problems. And that is because…
TC Disrupt is also about cool stuff
It'd be hard to give a run down of all of the apps, toys, innovations, and great conversations I had with fellow participants. Instead, here's a list of some of my favorite standouts: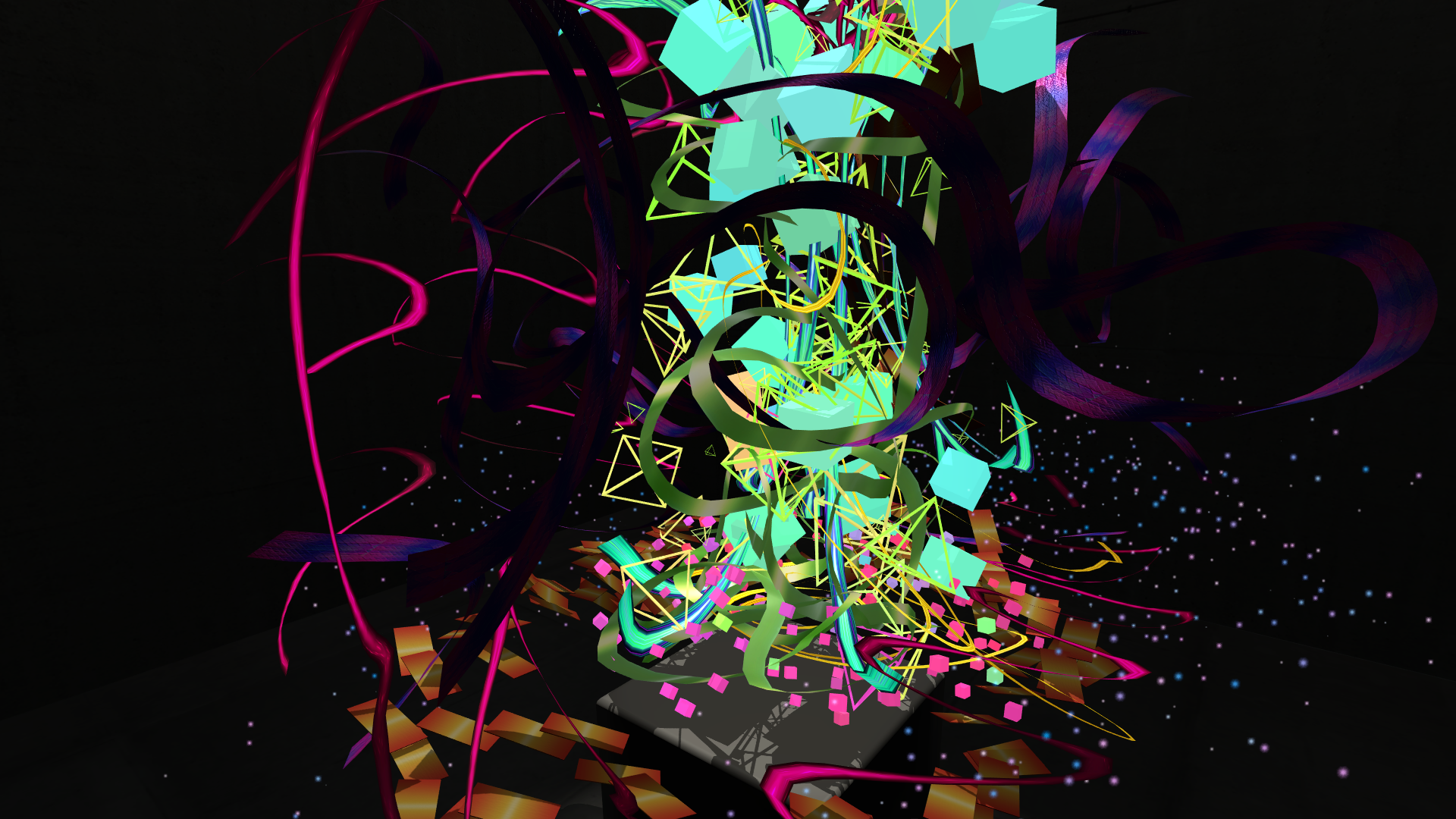 ---
A big shout out to Women Who Code for providing me with a free ticket via their national newsletter lottery. If you are not already a member, check above or meetup.com for your nearest local chapter and get involved with this great organization.
Presumably this "marketing partner" ticket was given by Tech Crunch to Women Who Code in order to attract more emerging female talent to this event. So also, THANK YOU Tech Crunch. I wouldn't have gone without it. And since the tickets are $3K, I know that if I want to attend next year, I need to start working on getting my next big idea off the ground ASAP!
I leave you with this animated GIF I made of me playing Fruit Ninja at the HP booth. Just imagine I am holding two katana, and that I actually look awesome and not ridiculous.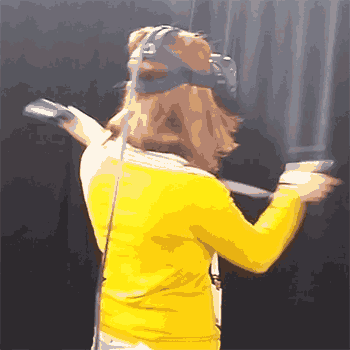 Until next year, San Francisco…!